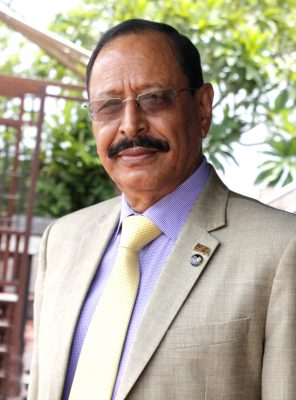 Shahid Hamid FIH, Executive Director of Dhaka Regency Hotel & Resort has been elected Executive Board Member of Pacific Asia Travel Association (PATA) worldwide during the PATA Annual Summit held in Gangneung, South Korea recently. This is the first time in its history of 67 years that PATA has elected a Bangladeshi citizen to serve on its Executive Board, a policy-making body comprising of only twelve members from the 95 national tourism organizations affiliated with PATA.
Each year; only a handful of nominees are elected onto the Executive Board, while the Chairperson, Vice-Chairman, and Treasurer positions are fulfilled by succession.
Shahid Hamid has 40 years of experience in the hospitality and tourism industry. He has been serving PATA Bangladesh chapter as Chairman since 2014. Being elected as PATA Executive Board Member, he has got a lot of responsibility on his shoulder to continue to fulfill. PATA operates a total of 55 chapters around the globe with thousands of travel professionals as its members, is an internationally acclaimed not-for-profit association that primarily focuses on promoting the responsible development of travel and tourism to, from and within the Asia Pacific region.
Hamid started his career working with the pre-opening team of Pan Pacific Sonargaon Hotel, Dhaka. He served Pan Pacific Hotels and Resorts for 19 years, being assigned to strategic roles in Gold Coast-Australia, Vancouver-Canada, Jakarta-Indonesia and Singapore. He received "The Best Hotelier" award and "Life Time Achievement" Award. He has been recognized as "Fellow of the Institute of Hospitality", UK(FIH) since 2011. Hamid received an honors degree in Political Science and a master's degree in Public Administration from Dhaka University. He completed diploma degrees on sales and marketing and general manager's program in hotel management from Cornell University, New York, USA.
Elected Executive Board Members are expected to serve their terms for a minimum of 02 years. This year only four Executive Board Members were elected, among which Hamid was one. Upon receiving the honor, Hamid's response has been contemplative. Hamid said; "no doubt this is a crucial assignment. I have to think now in broader terms than just benefiting the hospitality and tourism of Bangladesh. I have to act on behalf of Asia Pacific."